Lafayette Crane Rental Process
Don't know what type of crane rental your company will need? This is where CDH comes into the picture. At the beginning of every project, our consultants work with you to determine all your crane rental needs. With over 20 years of combined crane rental service experience, our consultants know exactly the type of crane rental to recommend, depending on the job requirements.
Our Lafayette Crane Rental consultants base their professional recommendation off the information you provide, the demands of the job, and their industry experience and extensive crane knowledge.
Our NCCCO-certified operators will work until completion to ensure the Lafayette Crane Rental project is completed as efficiently and safely as possible.
Throughout the project, your CDH Rentals consultant will be with you every step of the way to help with the project management. If a problem arises, you can rest assured that we'll be there to assess problems and create solutions. We will be at your disposal 24 hours a day, seven days a week.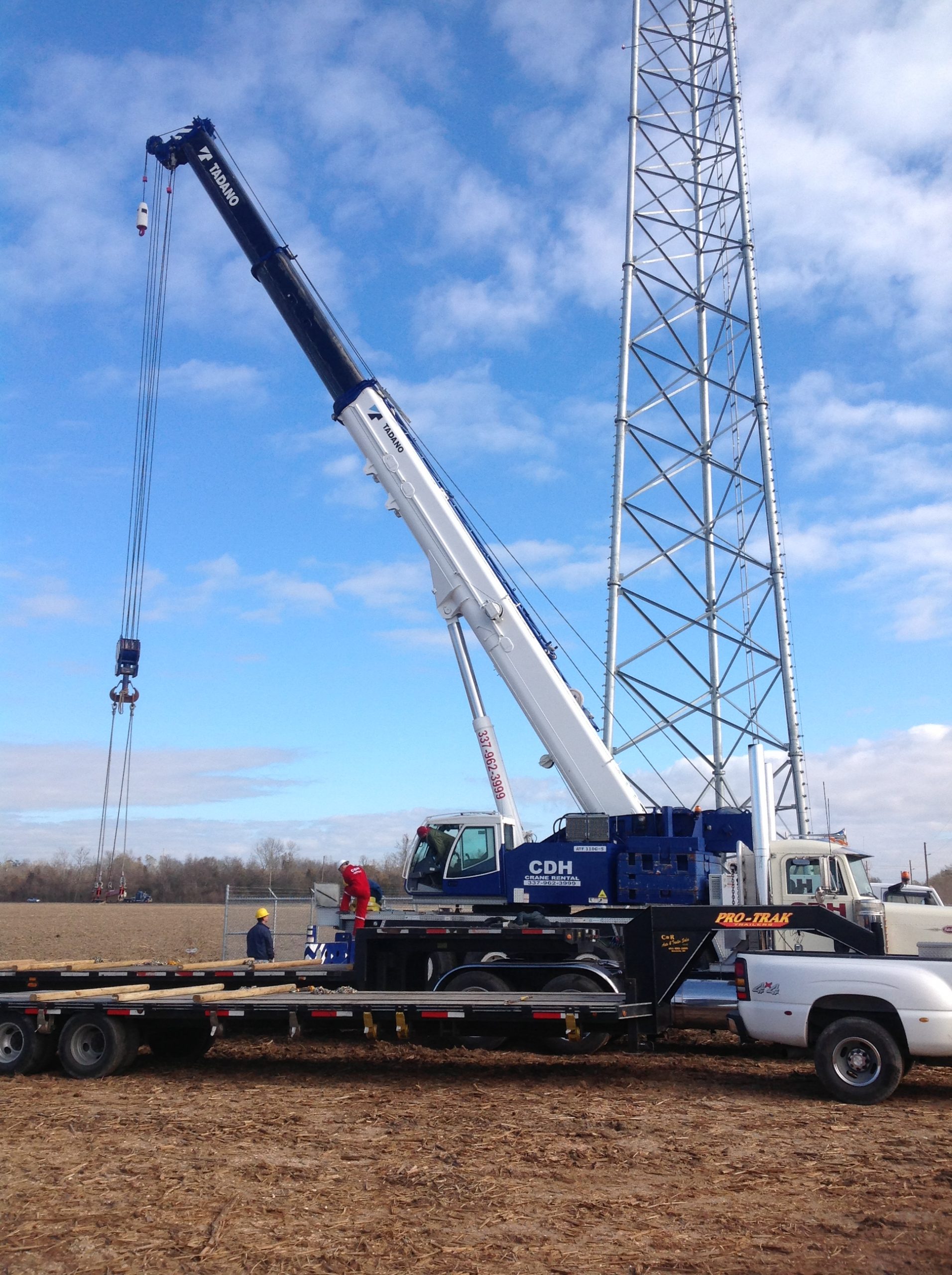 Why CDH Rentals For Your Lafayette Crane Rental
Safety
Safety is our number one concern; all of our operators are NCCCO certified. We maintain our cranes on a regular basis and have the highest standards.
Consultant
Our trained consultants have experience managing projects across all industries. From movie production, to smaller more local projects, our consultants can manage anything that's thrown their way.
Experience
CDH Rentals, LLC has over 20 years of combined experience in the Lafayette crane rental industry. We're able to offer our expert advice for any project, no matter the industry or scale. Working with CDH Rentals, LLC means working with a team of expert project managers with over 20 years of combined crane rental experience.
Our Lafayette Crane Rental Process makes completing your heavy lifting project simple.
Equipment
We only use the newest and the best equipment. Our cranes are inspected daily and undergo an annual OSHA inspection from a third-party. We maintain our cranes so that they work at peak performance, ensuring your Lafayette Crane Rental project is done on time and safely.
Full Service
We offer a wide variety of Lafayette crane rental services. Whether you need a crane for just a day or you need to hire our full crane services, we can help! We're pros at both small and large-scale projects, so whatever you need, we've got you covered.
Customer Satisfaction
We strive to provide the very best in customer service. We do this by working with you every step of the way and renting only the best equipment. Throughout the crane rental process CHD Rentals, LLC is available for all your project concerns and will do our best to promptly resolve any problems.
We Pride Ourselves On Safety At CDH Rentals
At CDH Crane Rentals, we perform a Job Safety Analysis (JSA) to ensure complete safety at all times for all of our crane rentals. Our equipment is evaluated daily, with maintenance checks and procedures for all units that are compliant with all federal, state, and local guidelines. All of our cranes are inspected by a third-party OSHA inspection yearly. Feel free to learn more about our dedication to crane maintenance here.
Our crane operators that assist with crane rental projects are certified by the National Commission for the Certification of Crane Operators (NCCCO). Through NCCCO certification we provide our customers with the highest possible performance standards for safe crane operation to assist all segments of general industry as well as construction.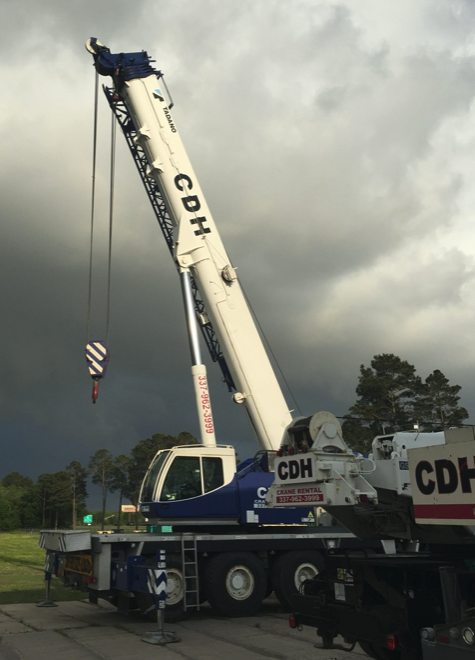 Contact CDH Rentals for all Lafayette Crane Services
At CDH Rentals, LLC, we value our clients. We're ready to handle all your Lafayette crane rental needs and not only help you complete your project, but do it in a timely manner without sacrificing safety or quality. Our experienced team partnered with our state of the art equipment gives us the competitive edge. We put our clients first, guaranteeing they're satisfied with the final project.
Ready to set up an appointment with one of our experienced Lafayette Crane Rental Consultants? Give us a call today at 337-962-3999 and let us help you make renting a crane an easy and stress-free endeavor!
CDH Rentals LLC
121 Faculty Dr
Lafayette, LA 70506