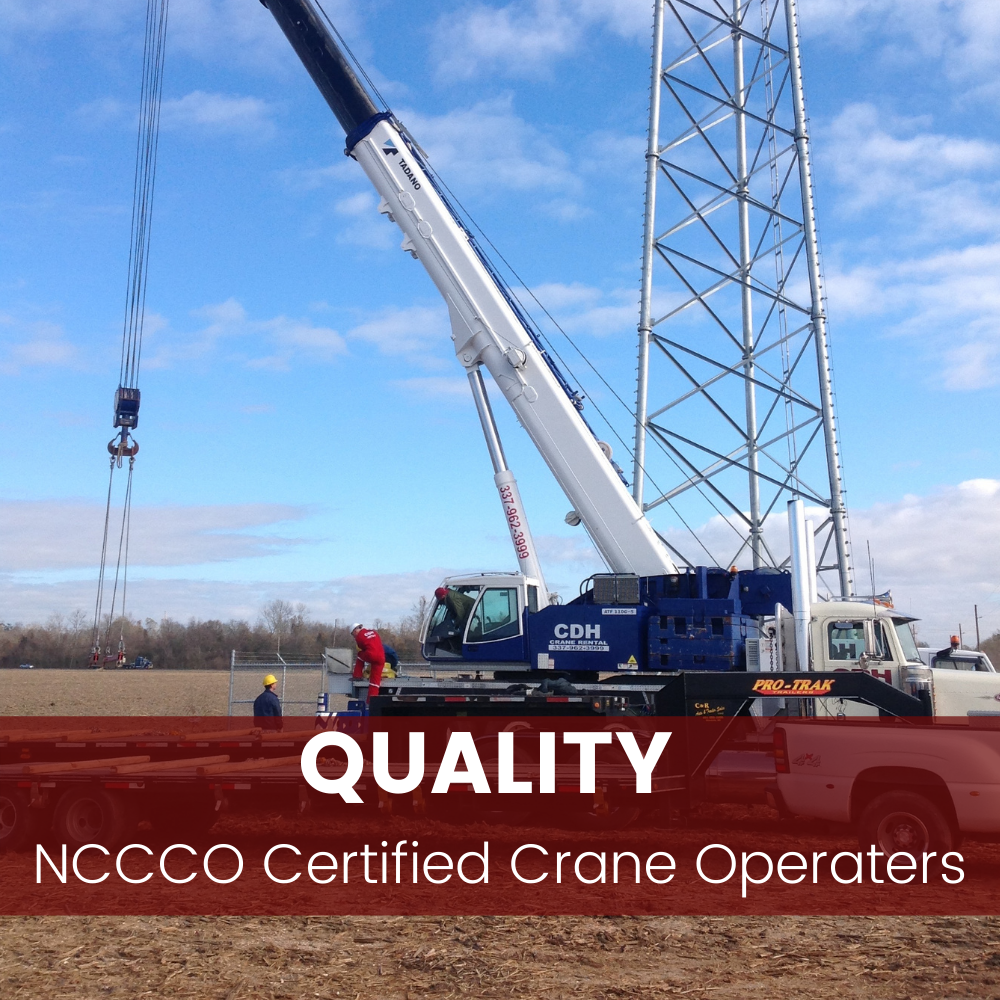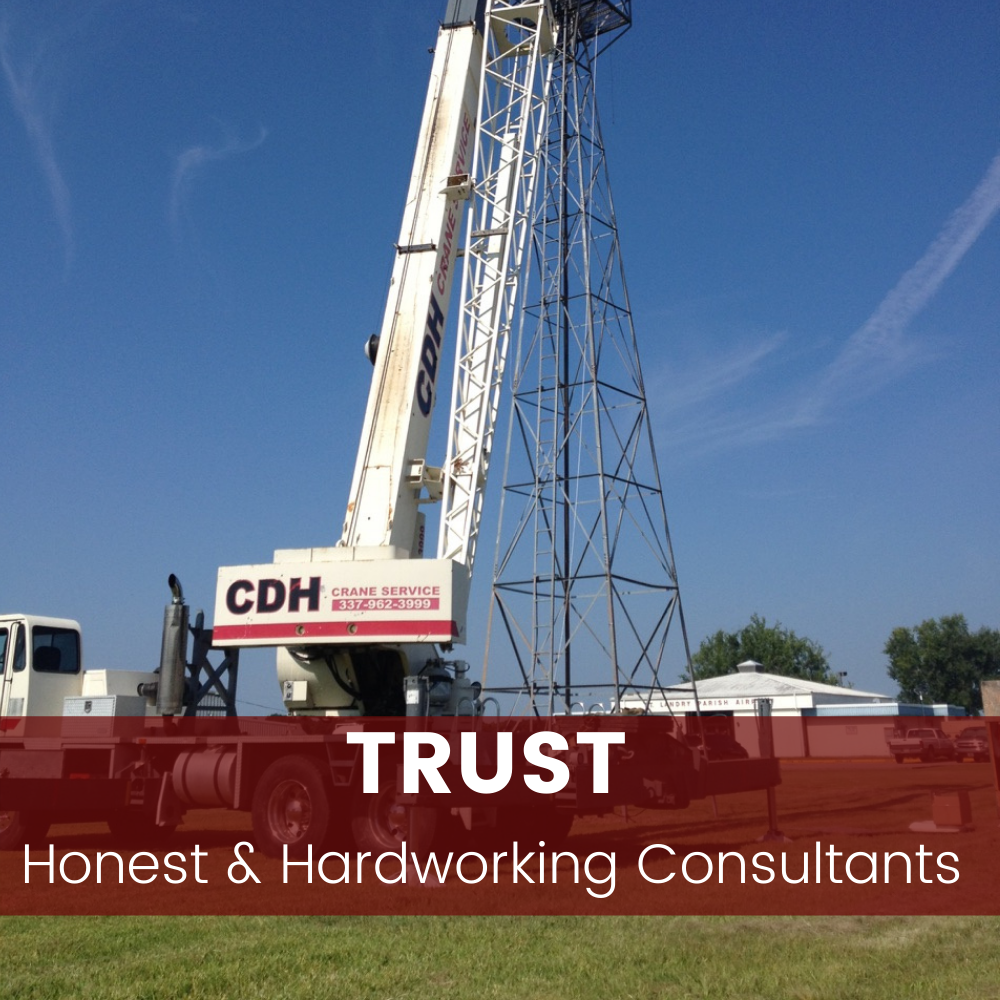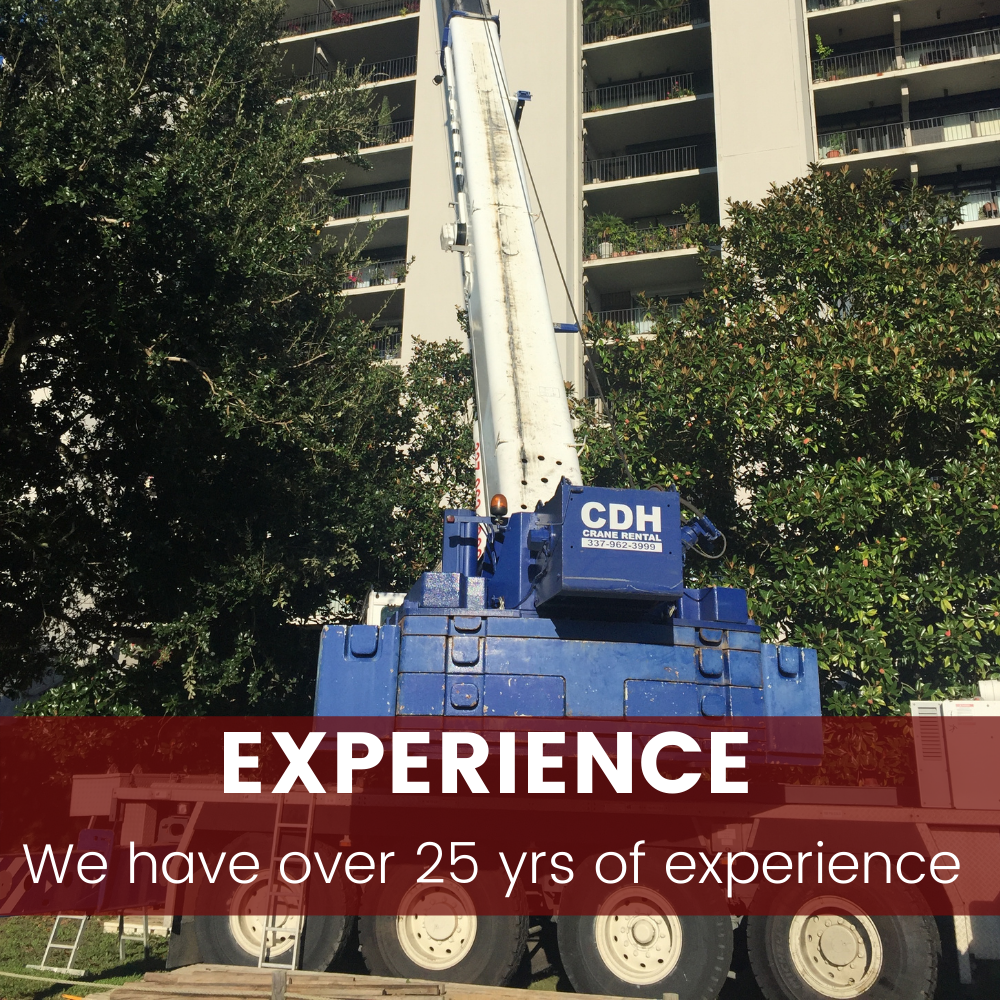 What can we do for you?
CDH Rentals, LLC offers a full range of crane services ranging from 15 ton to 500 ton capacity as well as providing tractor trailers and moving heavy equipment. CDH Rentals is a locally owned and operated crane rental company based in Louisiana and has been providing expert crane rental services for over 20 years! We are proud to offer our crane services and rentals across southern Louisiana (Baton Rouge, Lafayette, Lake Charles, New Orleans, and Scott). 
Whether you need advice on which crane would be best for your job, bidding costs, a review of your current crane services, or consulting for a crane rental project, we can help find the solution that is right for you!




Here's What People Are Saying
Outstanding service, great personnel, and experienced in all aspects of moving heavy equipment.

These guys are very professional and knowledgeable. Will definitely be reaching out to them in the future.

"knowledgeable in regards to the service and equipment. Great company."

We Stand Behind Our Core Values








Main Location
Lafayette Location
Lake Charles Location
New Orleans Location
Baton Rouge Location